BALE TIE MACHINE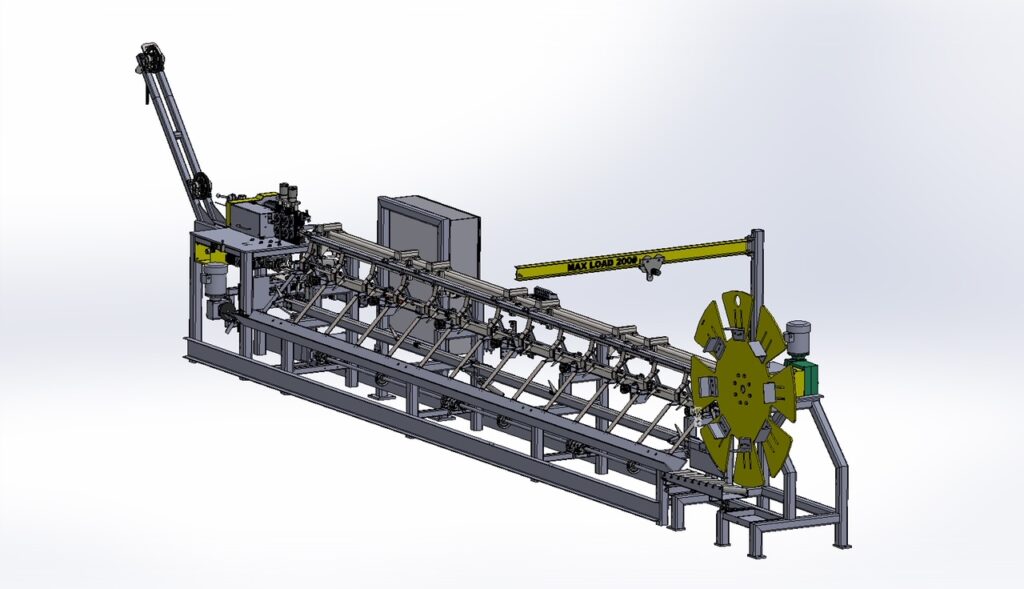 This is a custom designed machine for manufacturing wire for baling machines. This machine was completely designed by Thomas Ridderbush of Industry Machine Design & Automation.
CNC WIRE FORMING MACHINE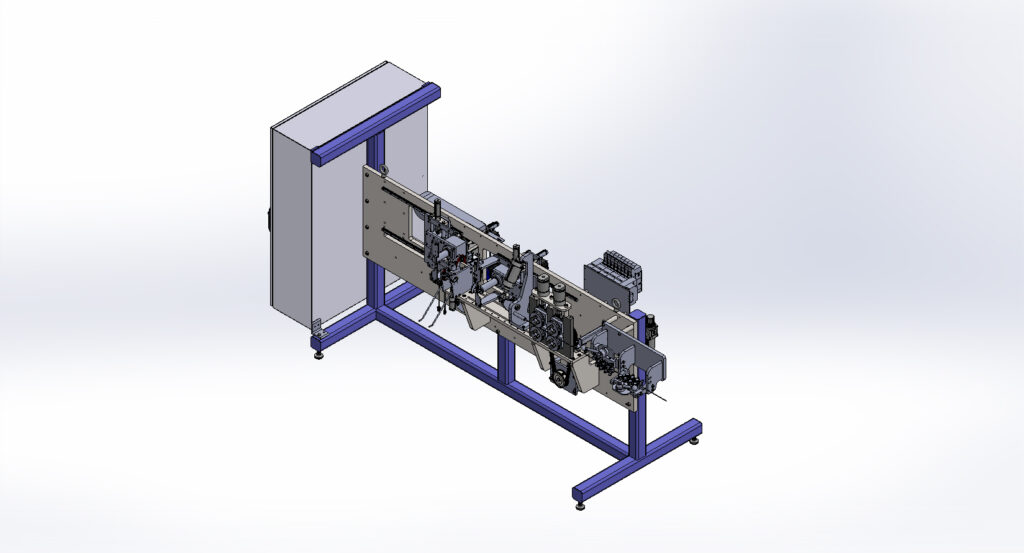 This is a custom designed machine for bending custom wires. The machine uses CNC technology along with servo drives to bend wires. The machine is easily changed over for bending different configurations. The machine was designed using SolidWorks by Thomas Ridderbush.
BATTERY PLANT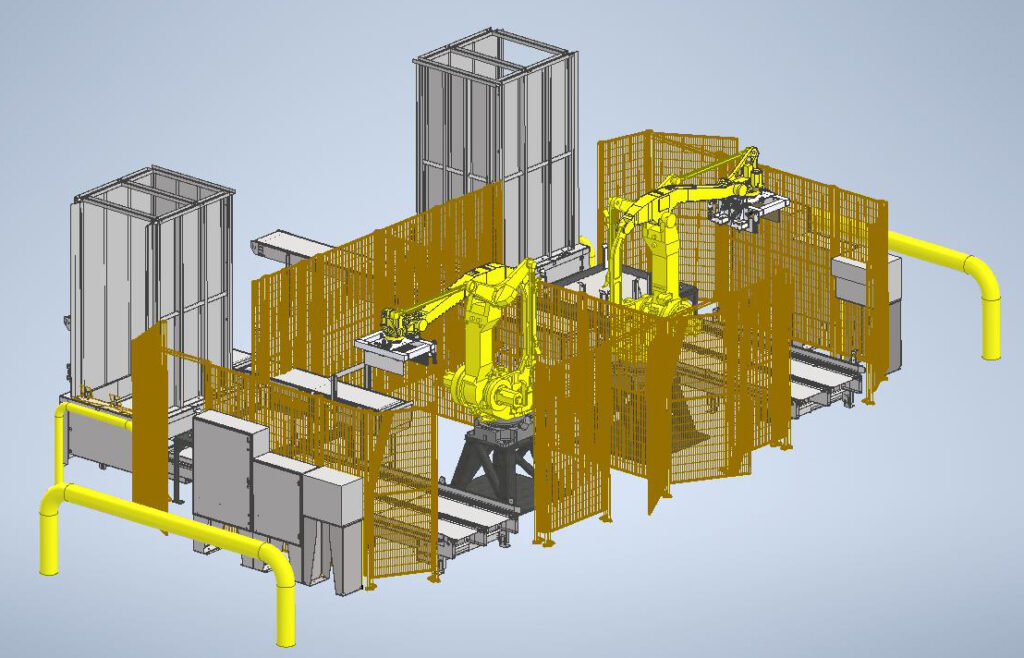 This is a layout of a battery manufacturing plant. This was designed using AutoDesk Inventor.
RECYCLING CONVEYOR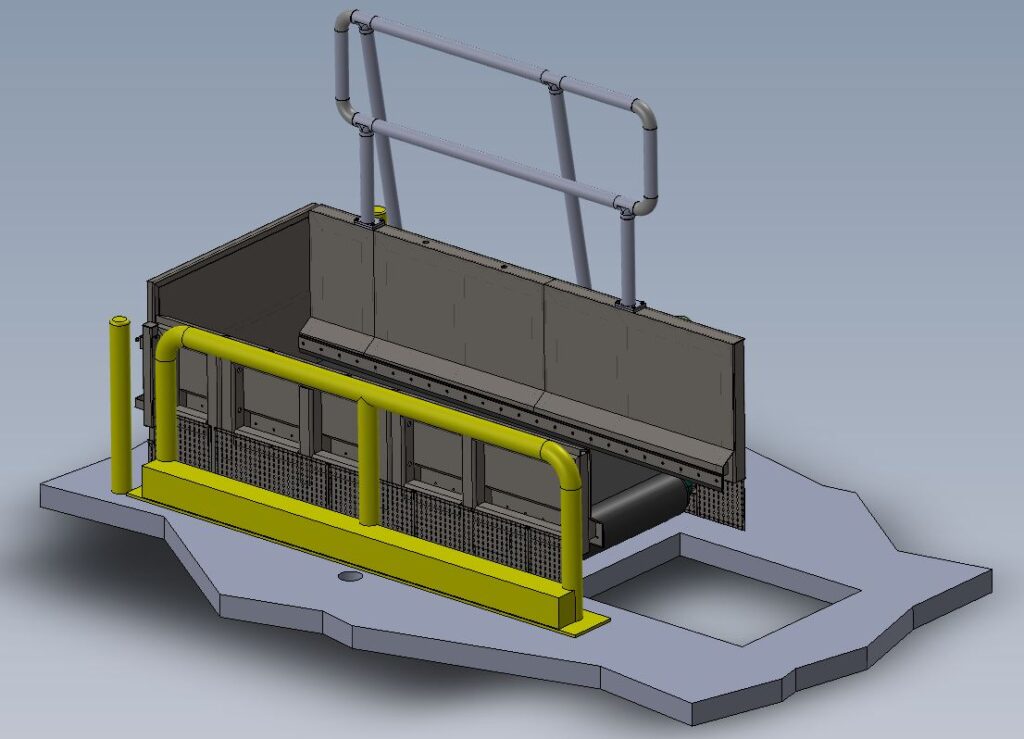 This is a conveyor that was designed for a recycling plant. It is a very heavy duty convoyor which can convey over 2,000 pounds of material.
WIRE FORM TOOLING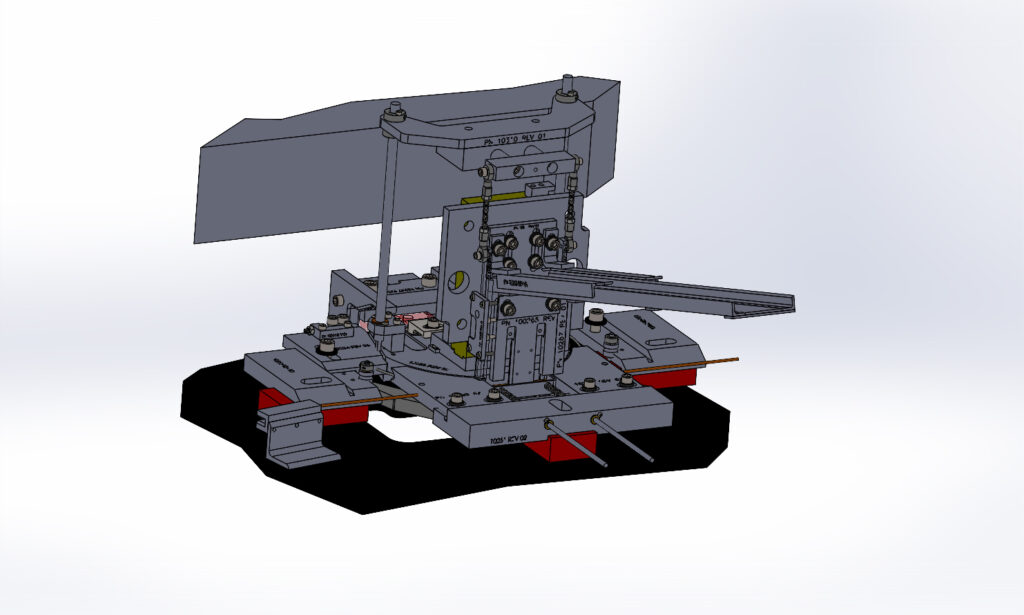 This is custom designed tooling for making a wire product at high speed.